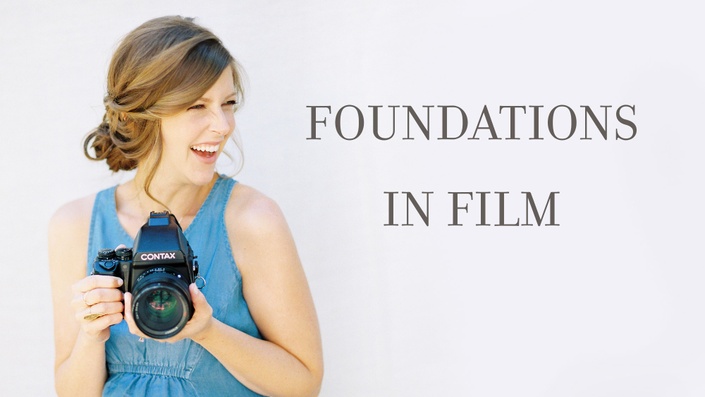 Foundations in Film
Learn to Shoot Hybrid in Four Weeks
READY TO HOP INTO FILM PHOTOGRAPHY, BUT ARE BEWILDERED THINKING ABOUT WHAT YOU HAVE TO DO TO GET IT GOING?
Making the switch to film can feel impossible. You're constantly told how expensive it is, how difficult it is to incorporate film into your current workflow, and how you'll lose clients because you'd have to raise your prices. That would make any photographer feel very overwhelmed!
However, I've found that a plan works! Over the last 5 years, I've made the switch from being 100% digital to shooting primarily in film, and I've taught others to successfully do the same.
People like Mariel went from not knowing where to being to feeling equipped in film photography:
"Before taking Foundations in Film, I dreamed of being a film photographer but I didn't have the knowledge or confidence to start. Nancy begins the course with the very basics and builds upon the process with each lesson – she holds nothing back! Now I feel equipped in my understanding of the technical side of film photography as well as practical ways to integrate it into my business."
- Mariel Schmitt
A done-for-you film shooting strategy in hand, your photography workflows will be simplified, your publications will increase, and you'll be booking higher-end clients because of the look of film. You won't lose clients because of raising your prices… you'll get better ones (and will be more profitable, to boot!)
Introducing
FOUNDATIONS IN FILM:
LEARN TO SHOOT HYBRID IN FOUR WEEKS
The practical blueprint to integrating film photography
into your wedding photography business.

I've packed my entire film shooting strategy in an A-to-Z system — and now?
I'm handing it over to you!
This process is the exact method I used when switching from digital to mostly film — and it's precisely how I teach my 1-on-1 coaching students to do the same. I'm a big believer in online education, so I wanted to bring it home to you, so you can create sacred, timeless moments in film for your clients, too!
The Foundations in Film course is made up of 12 lessons of video trainings, 12 workbooks, and a small, private confidence-building community of photographers JUST like you looking to learn how to confidently shoot in film.
Here's what you get inside Foundations in Film:
In week one, you'll...
Learn the 3 main types of cameras and film,

Receive a step-by-step demonstration on how to use the same cameras the pros are using,

and How to use a 35mm film camera that already works with the digital lenses you have.
After week one, you'll have a good understanding of the basics of operating film cameras so you can know which is the best fit for you and get to shooting ASAP.
WEEK TWO | EXPOSURE, METER, LAB & CARE
Time to start channeling your inner Fine Art Photographer - let's talk about...
Your light meter & exposure,

Sourcing your film (& caring for it well!),

and Finding the best lab to work with.
Don't you worry. I'm pulling out all the stops (and templates) to make sure you know how to fill out those sometimes confusing order forms and set up a color profile to get the exact look you want.
WEEK THREE | HOW TO COMBINE FILM & DIGITAL
Time to marry your new film skills alongside your digital work: what we call Hybrid Shooting! You'll walk away from this week understanding...
The strengths of both mediums for weddings and family sessions, so you always nail the shot.

Our behind the scenes setup, so you can build your system based on ours instead of starting from scratch.

Go-to tips for when to use what camera in every lighting situation.
I know you're concerned about shooting in film and digital with results that look wildly differently, so let's address that! During the final week, you'll learn...
Editing tweaks to make your images look as though they belong together.

A culling and organization system that works for all your film and digital files, together.

How to edit with or without film presets.
Let's be real. I know you want to sit with me and watch me edit (because we don't spend enough time in front of our computers editing, right?) But seriously - I'll show you how film SAVES you time editing in the long run.
SO, YOU'RE PROBABLY WONDERING
"How much will this cost me?"
And with good reason! With all the video content, PDF lessons, and additional bonuses, this course has been valued at $1499. I really considered how much I should sell this program for, because I know how valuable it is, but I also want to create as many success stories as possible.
So you won't pay $1499!
I've decided to sell this course at $397, knowing that I want to get this information into the hands of photographers who love and value film as much as I do.
OH, AND... DID SOMEONE SAY BONUSES?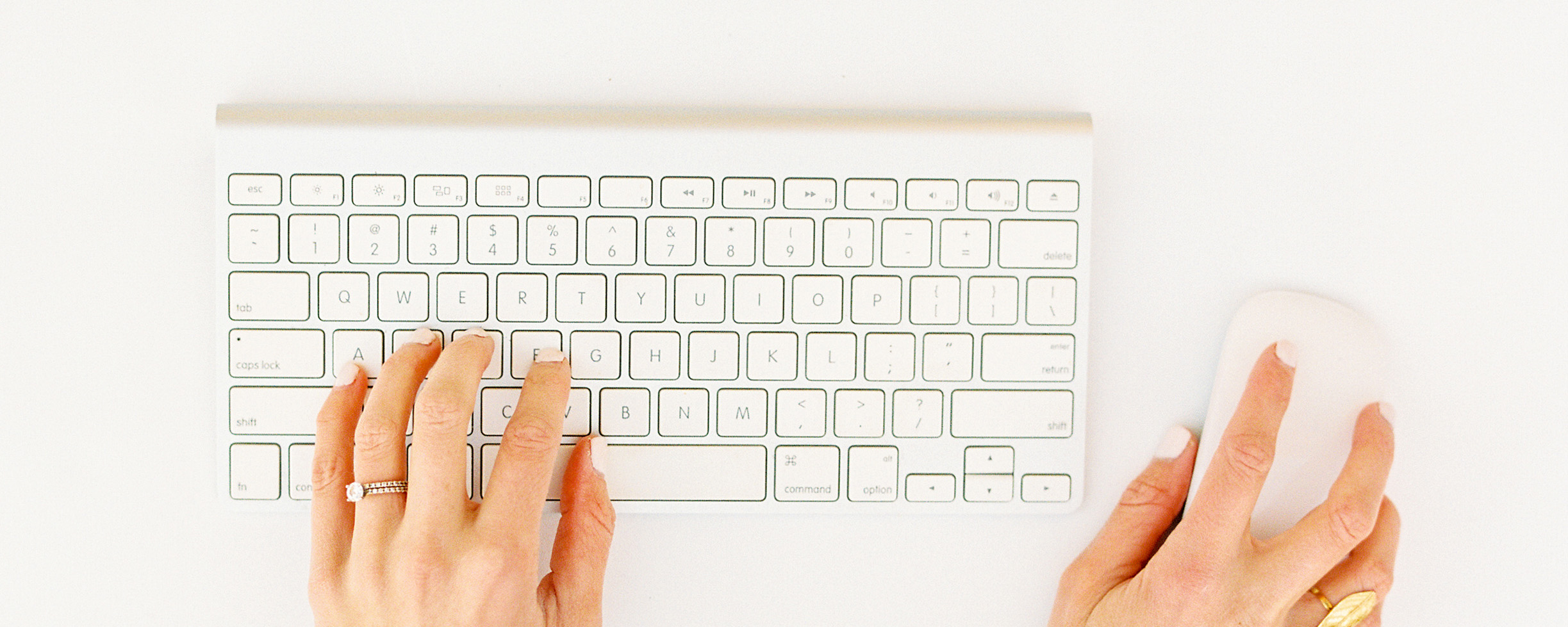 Private Facebook Group
You'll get access to our private Facebook community, so you can bounce ideas off other digital photographers that are moving into Fine Art Film Photography, just like you.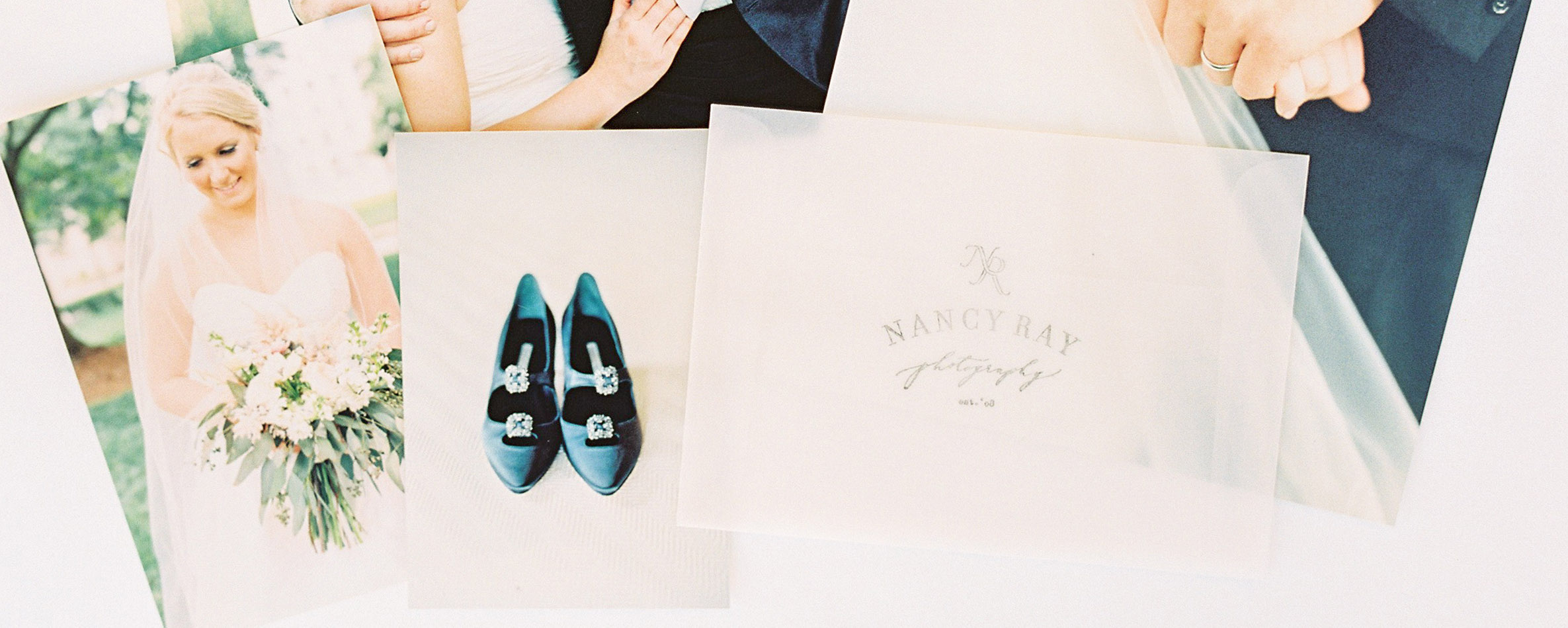 How Film Can & Should be Profitable
This PDF was something I created to sell as a stand-alone product ($29.99) and it includes my 5-step road map to how I embraced film and made it profitable in my business. Included is my Film Numbers Worksheet for you to fill out and understand the exact cost of film, and how to steadily raise your prices over time. In a nutshell, it's our secret to profitability with film!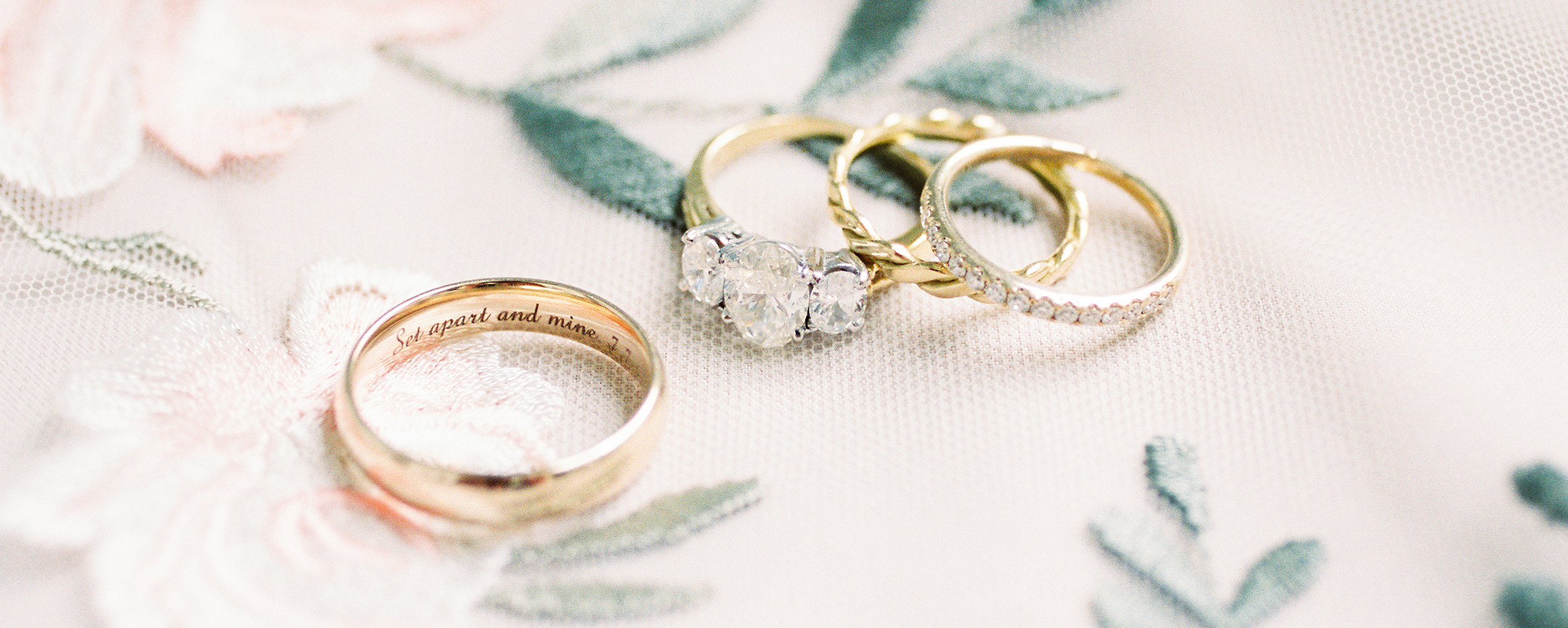 Watch Me Shoot
A mini-training video so you can look over my shoulder while I'm shooting in film.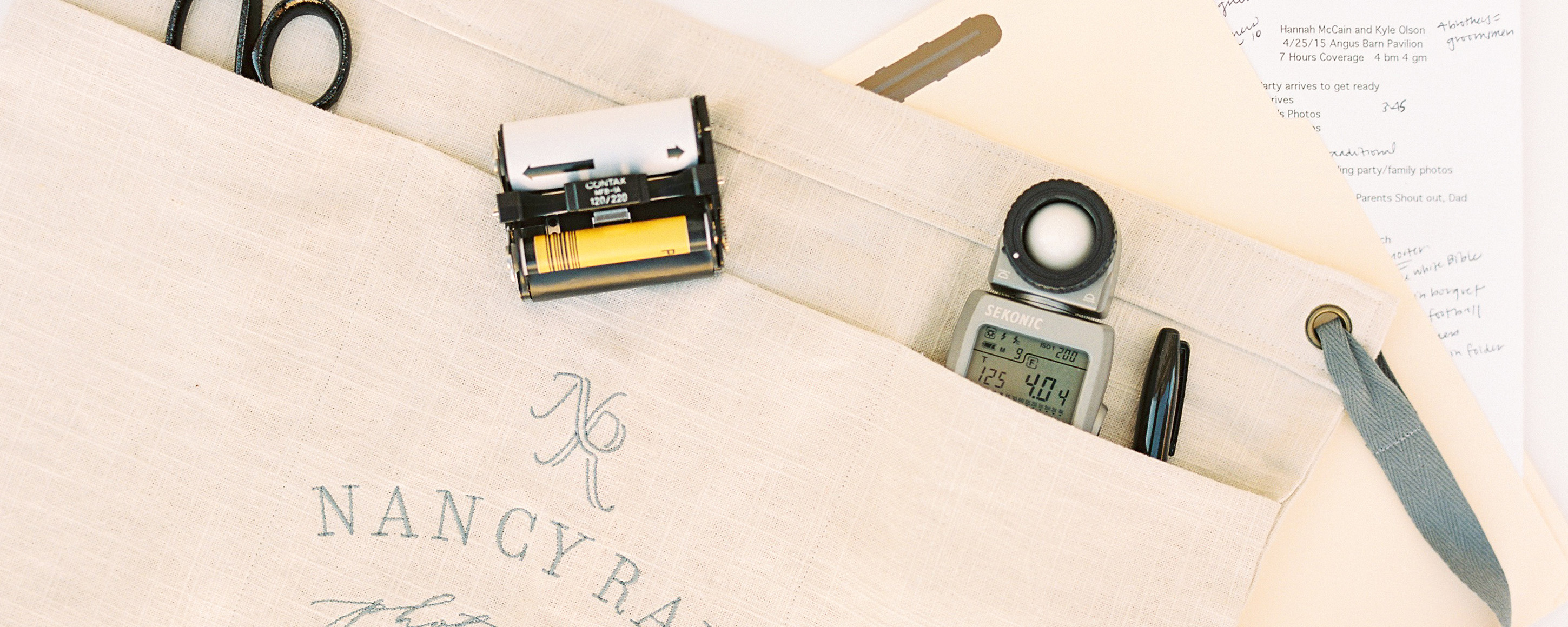 How the Best Film Photographers Meter their Film
Insight into how the best of the best meter, because there's not just one way to do it! This PDF will give you fresh ideas on metering, so you can try different methods and confidently settle on what works best for your style.
...and just who am I?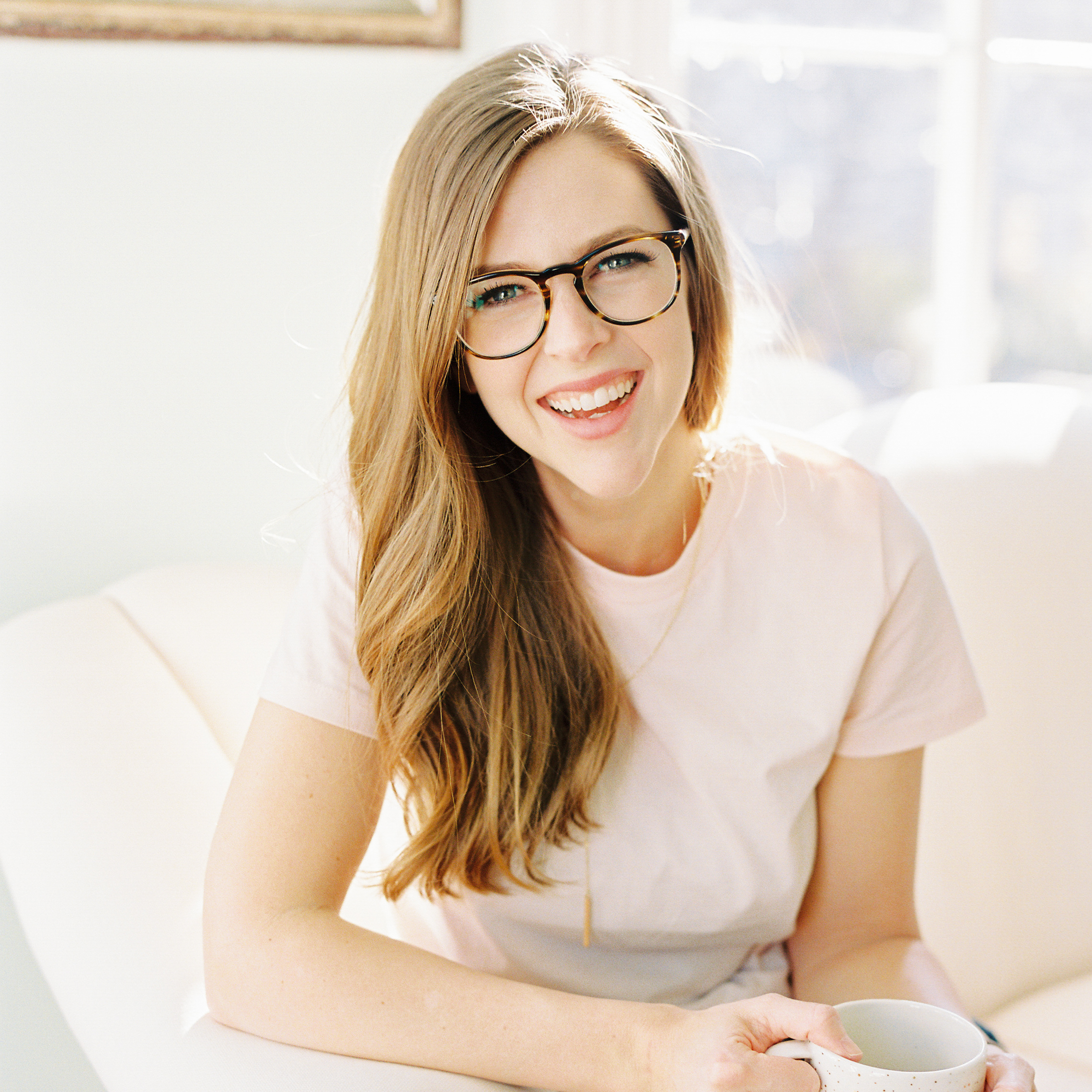 Hi, I'm Nancy, founder of Nancy Ray Photography. I'm a wife and mama, a reader and a runner. I've loved photography since I was a little girl... and I believe the most inspiring thing about photography is the legacy the photos leave. The tangible prints of my grandparents are some of my most prized possessions!
But before you decide whether or not this course is the best fit for you, I want you to think about one thing: If you purchase this now, I want you to think long term again about your business, because film is a long term decision.
Consider how this course could make you so much more profitable in the years to come. If you decided to purchase the course, in just one month, you could have completed all the content, and you would have everything you need to start shooting and branding yourself as a film or hybrid photographer. You could have the next 6 months to practice and perfect your skills as a film photographer, update your portfolio, and raise your prices, which means starting next season with a new film photography brand and increased prices.

---
Here's how it works:

As soon as you enroll, the lessons are yours to dive into! Put on a fresh cup of coffee, hit play on the welcome video, and then hop in the private community to meet the photographers you'll be figuring this out alongside.

Carve out time over just 4 weeks to watch your week's lessons and hop in the group to ask questions: we'll get through each practical step of launching film photography as part of your business's brand.

Fast forward one month and tee up your website, social media posts, and blog for your big announcement: you're now shooting in film like a true professional, and are able to serve your clients with the gorgeous gift of film photography!!
"As an editor who sees hundreds of submissions on a given week, I find myself constantly drawn to film photography. There's a timeless elegance, depth, and richness to film imagery that makes it such a natural fit for editorial, which is why we tend to feature film photographers time and time again."
– Stephanie Weers, Style Me Pretty
Course Curriculum
Welcome to Foundations in Film!
Available in days
days after you enroll
Frequently Asked Questions
Do you cover more cameras than the Contax and the Canon IV?
Not in depth! I devoted 2 video lessons to the 2 most widely used film cameras in the wedding and portrait photography industry: The Contax 645 Medium Format Camera, and the Canon 1V 35mm Film Camera. I did this intentionally, because if I were to cover all the film cameras out there, this course would be much too long! Instead, I created a Bonus PDF for you to use as a research tool, outlining the other most popular Medium Format Film Cameras as well as the Nikon Equivalent 35mm. The good news is this: most of the basic functions you'll learn with the Contax and Canon can be translated to other film cameras you might choose to use! Also, this is a great place to take advantage of the knowledge & expertise of others in our Exclusive Facebook Group!
I don't think I have time for this!!
Let me guess: you're surrounded by client editing, an Instagram feed to plan, that run or gym class you need to knock out at some point today, and you need to figure out what's going on the table for dinner tonight — I get it! If you can commit to watching about 45 minutes of video training plus 1 hour a week on your homework, you can leave the rest to me: I'm handing over my swipe files, systems, and checklists on how we added film to my own business. My goal is to make this as easy on you as possible!
How long do I get access?
Does lifetime access sound like a good deal to you? Once enrolled, your first set of trainings are waiting for you. Curl up with a coffee mug and a fresh notebook, and watch at your own pace (or speed up if you're one of those who listens to podcasts on 1.5 speed!). You can work through the class in the 4 week system I planned for you, or pace yourself out! I know my students have different schedules with their families and businesses, so I want to make sure YOU get to feel like the boss when it comes to watching whenever you want.
Do you offer refunds?
I have a super tight return policy — but it's only because I want to make sure I'm attracting dedicated, serious photographers. I have worked so hard to make this program serve you right where you are, but I certainly understand the fear in buying something you can't fully experience before purchase. As such, by purchasing, you're agreeing to my 30-day guarantee: if you complete the entire course and do all the work within 30 days and aren't satisfied, just show me your work — I'm happy to buy the course back from you. And this might seem crazy, but I will ask for a 20 minute live video conference to hear your feedback on how to improve as part of my refund policy. Because I really want you to be satisfied!
If I have more questions, how can I get in touch?
I would love to chat with you, and make sure this is the right fit! Email me at
[email protected]
with questions!
THE BOTTOM LINE IS THIS
I believe film is timeless.
We shoot most of our work in film, and over the years, I've collected all the questions I've gotten from photographers just like you, wanting to add film to their line-up of offerings.
And now's the time to hand over the education to YOU!
Nothing makes me happier than building legacies and soaking in simple beauty, from waking up each morning to sip coffee and open the weathered pages of my journal and Bible, to seeing the storied art of film photography come alive when it gets back from the lab.
… and now, I want to help YOU learn how this can be a tool in your family and business as well!
DON'T JUST TAKE MY WORD FOR IT! SEE WHAT PEOPLE WHO HAVE ALREADY TAKEN FOUNDATIONS IN FILM HAVE SAID...
"I have always had a love of film photography, before I even recognized that it was actual film that was being used. I loved the rich colours and the timeless, nostalgic feeling that I saw in film photos and I soon began seeking out how to create and shoot this way. After many attempts at trying to do this digitally, I knew that I needed to actually overcome my fear and attempt to shoot film for myself to satisfy this deep creative love."

-Carolyn Bentum, Carolyn Bentum Photography
"I had been dabbling in film for almost two years before this course. Nancy gave me the confidence and the push to *really* make the jump into shooting hybrid. I wish this was available two years ago! It was so hard to learn the very basics about just loading film, how to meter, what lab to use, or which camera to pick and this course would have been super helpful back then! This self paced class is an amazing investment for anyone interested in taking the next step in their film journey or for anyone who is interested in film but doesn't know where to start. Nancy is very patient, helpful, informative, and teaches in a way that is conducive for beginners. I loved it!"

- Briana Wilbur, Briana Wilbur Photography
"As a photographer who already shoots film with clients, I didn't know if this course would be for me or not, but reviewing the basics made me realize that there were some things I'd skipped over when just starting out and some things I could certainly improve on. Nancy shares SO much in this course and is so open with her entire shooting and editing process – I'm excited to put everything I've learned into practice to be able to improve on my film shooting abilities!"

- Lauren Jolly, Lauren Jolly Photography