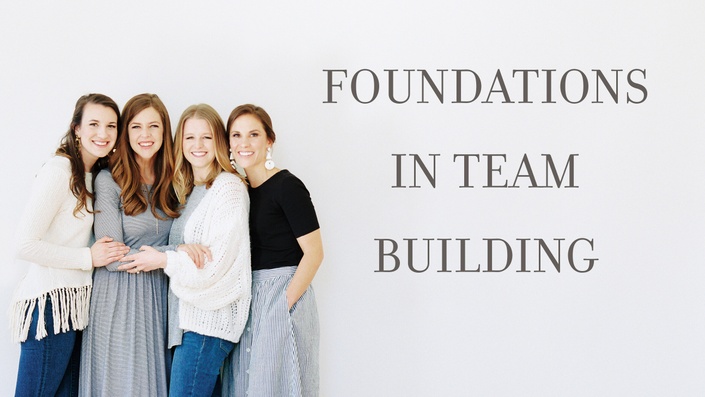 Foundations in Team Building: A Blueprint for the Creative Entrepreneur
Grow Your Business and Get Your Life Back!
Enroll in Course
DISCOVER MY STEP BY STEP
BLUEPRINT TO MAKING MORE MONEY
AND FREEING UP YOUR TIME
BY BUILDING A TEAM
AS A CREATIVE ENTREPRENEUR
You're a driven, dedicated creative entrepreneur, but
that's sorta wound up putting you in a position of big-time burnout:
do you REALLY want to hustle this hard forever?
In your productivity-minded universe, you've "outsourced" everything
from grocery delivery (hi, online shopping!) to email responses
(#allthetemplates), but your workload still sits at full capacity.
Bringing on someone to help share the load
has crossed your mind, but where do you find the
right people to even PUT into an interview pool?
I am going to give you the step-by-step blueprint
to serving more people and making more money by
building a team as a creative entrepreneur.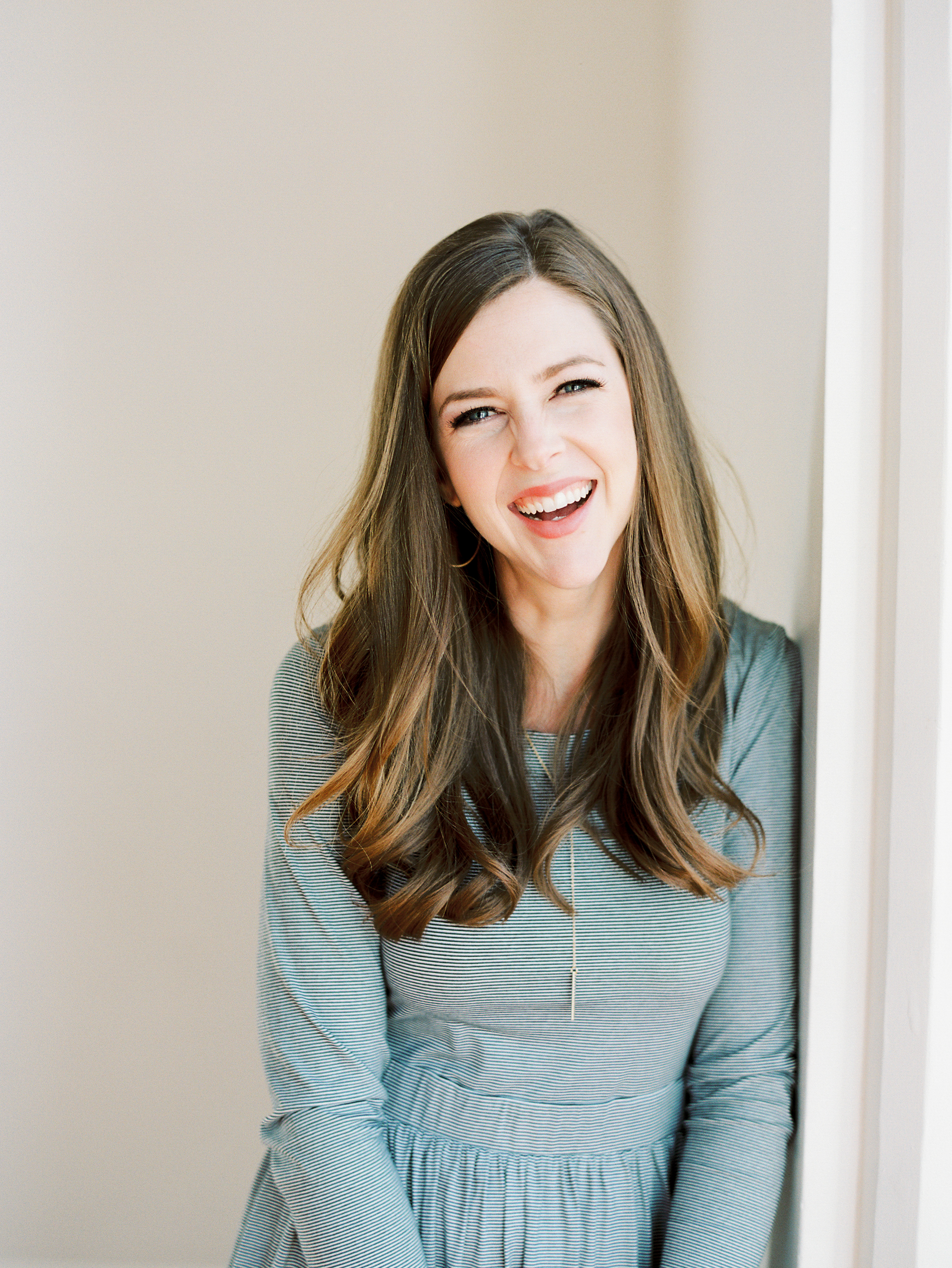 Hi! I'm Nancy Ray!
If you've ever thought, "I need someone to help me with all this," but you've not known where to start, I hear you.

I was an over-worked wedding photographer with my husband as my second shooter. My business was completely dependent on me. I dipped my toe in the water by hiring an intern for three months, and I was blown away with what I could accomplish when I had someone else pulling the load with me. Over time (and a LOT of chapters from business books), I slowly, intentionally, tailor-made a team that can now manage our family business and allow me to spend more time at home with my kids.
Here's the thing: you and I have the same number of hours in a day! How you lay the foundation of growing your team makes ALL the difference. If you are in it to build a business — and a legacy — you need to step into the shoes of a leader and cultivate a healthy, life-giving culture.
I've packed my Nancy Ray Photography (NRP) hiring, culture-building, and leadership s
trategy into an eight week virtual mentoring program… and now? I'm hand

ing it over to you!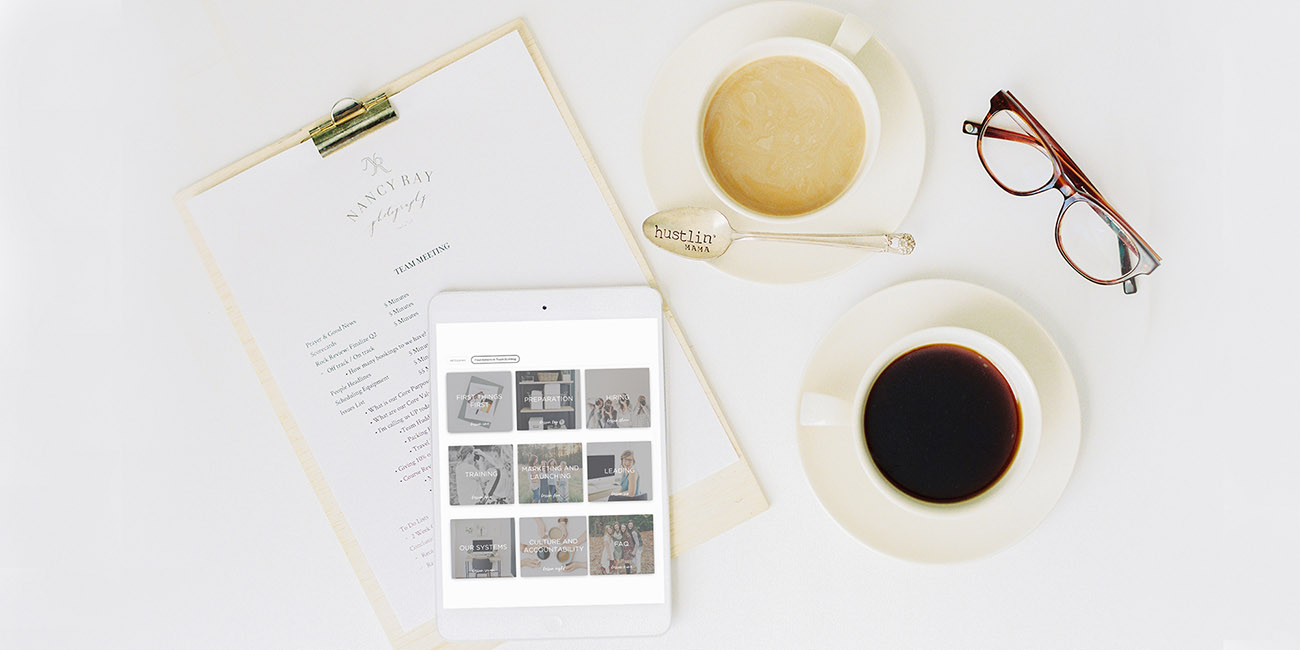 What You'll Learn Inside Foundations in Team Building:

Clarifying the "Why" in your work—and how this simple yet powerful step creates buy-in and purpose for each of your team members, for the long haul.
Basics of Financial Readiness for Teambuilding, from hiring on studio help (you're gonna be busy training!) to prepping for payroll and everything in between.
How a Non-Compete Works, because you don't want to hamstring them on their fledgling career … you just want to wisely protect yourself! I tell my team members I want to "bless you on the way in, and bless you on the way out," so I'll show you how to set up a non-compete with great integrity.
Employees vs. Contractors … you were waiting for this, right!?? At NRP, we have both—whoop!—so I can tell you how all of this works.
Our 6 Step Small Business Hiring Process—listen, we don't apologize for having a very thorough interview process for our team members. No, they may not be multi-six figure-earning, corner-office-sitting employees, but that doesn't mean we think they're any less important to our business—and we should treat them as such, starting with the interview.
An Outline of Our Training Process, from Day 1 until they're finally ready to book on their own, so you can equip your team members to think like you.
The 5 Step Marketing Process to Launch Your Team—it's a pretty big business shift to go from solo to a team, and it's important you communicate that well to your audience. I've included the steps we took to get the message out from social media to our website and pricing guides.
How to Navigate Conflict Unafraid, because' it's going to happen—and that's ok! I'll show you how to address these situations when they arise.
Who Owns Rights 101 because you were wondering this, right? Most entrepreneurs do! I'll tell you how we manage the NRP studio body of work, while making sure our associates get allllllll the credit to build their own brands under NRP.
AND WE GOTTA HAVE SOME BONUSES, RIGHT?
You'll also get access to: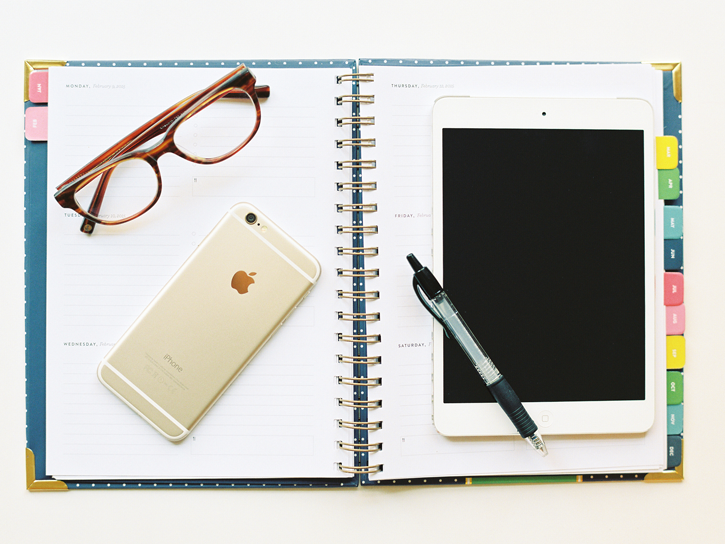 An Effective Hiring Process
including everything from our blogpost & Instagram post templates to all of our interview questions, and more, so you can glide right through the hiring process with a step-by-step to-do list.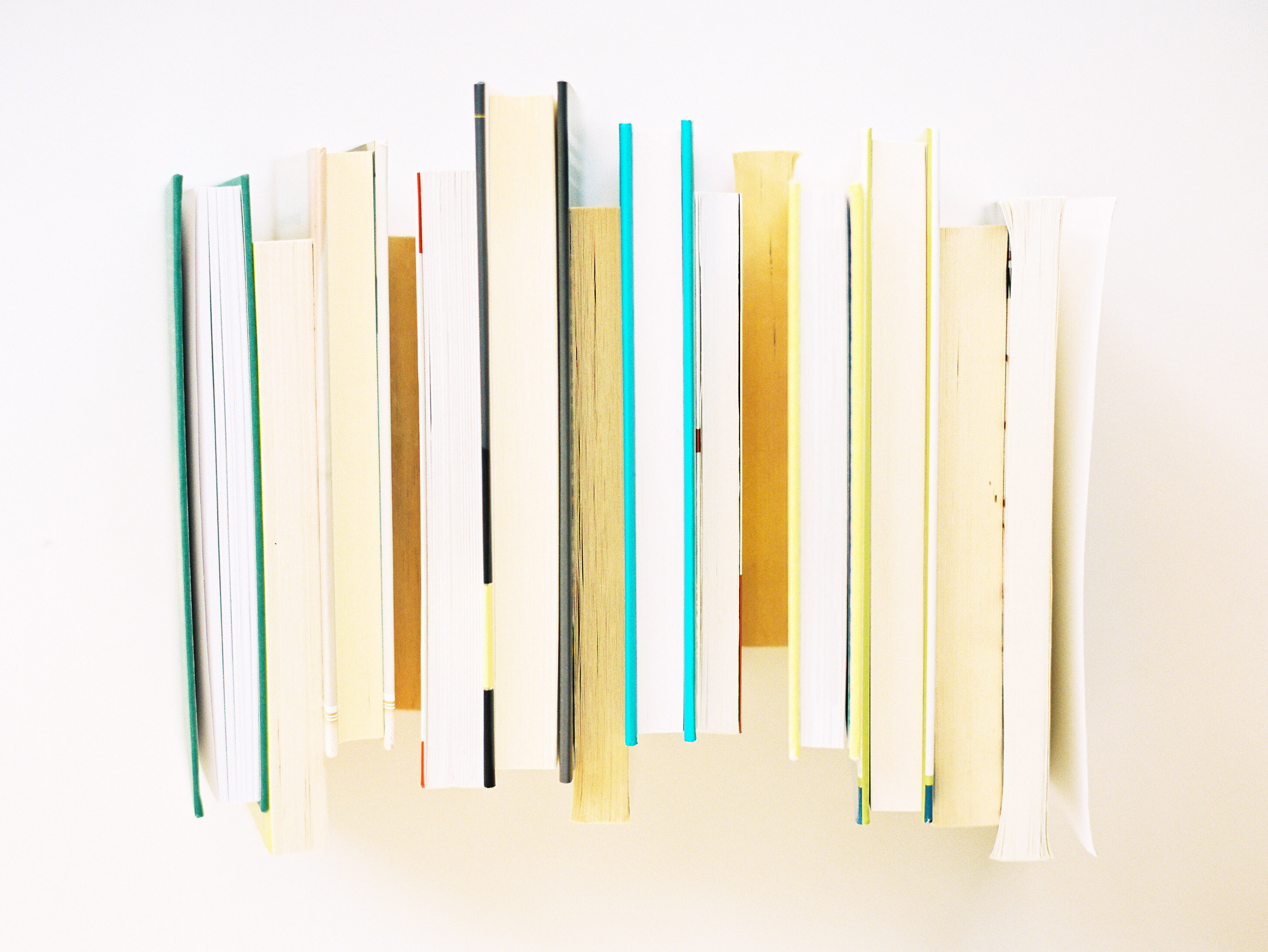 Our Internship Program
where you will not only receive everything there is to know about our Internship Program from start to finish, you'll also get the template for our Intern Handbook! That way you can easily implement it in your own business.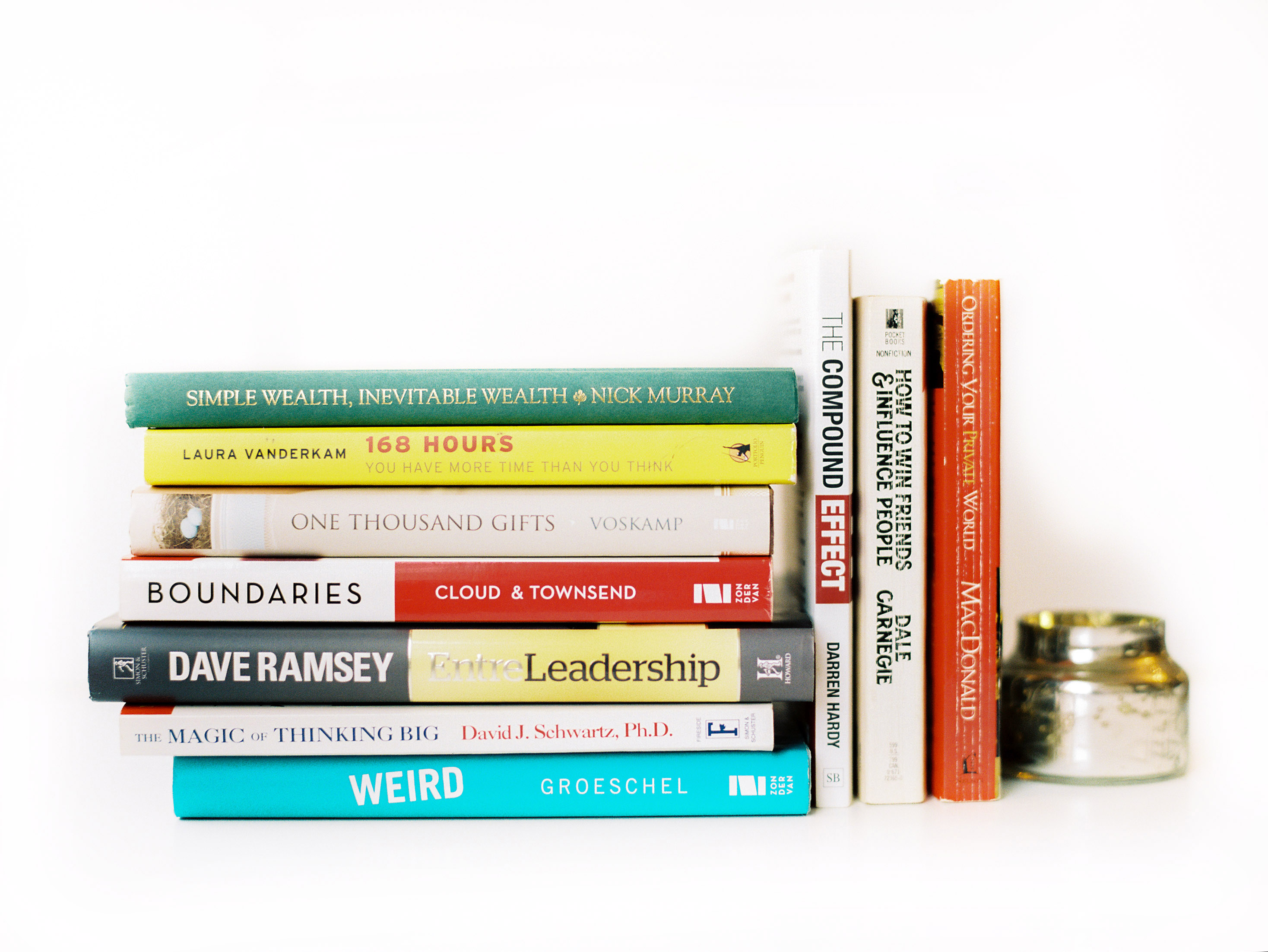 The NRP Toolbox
including all of our favorite team resources in an easy to read at-a-glance format. Our favorite business books, systems, shortcuts and apps for business and teams, all in one spot.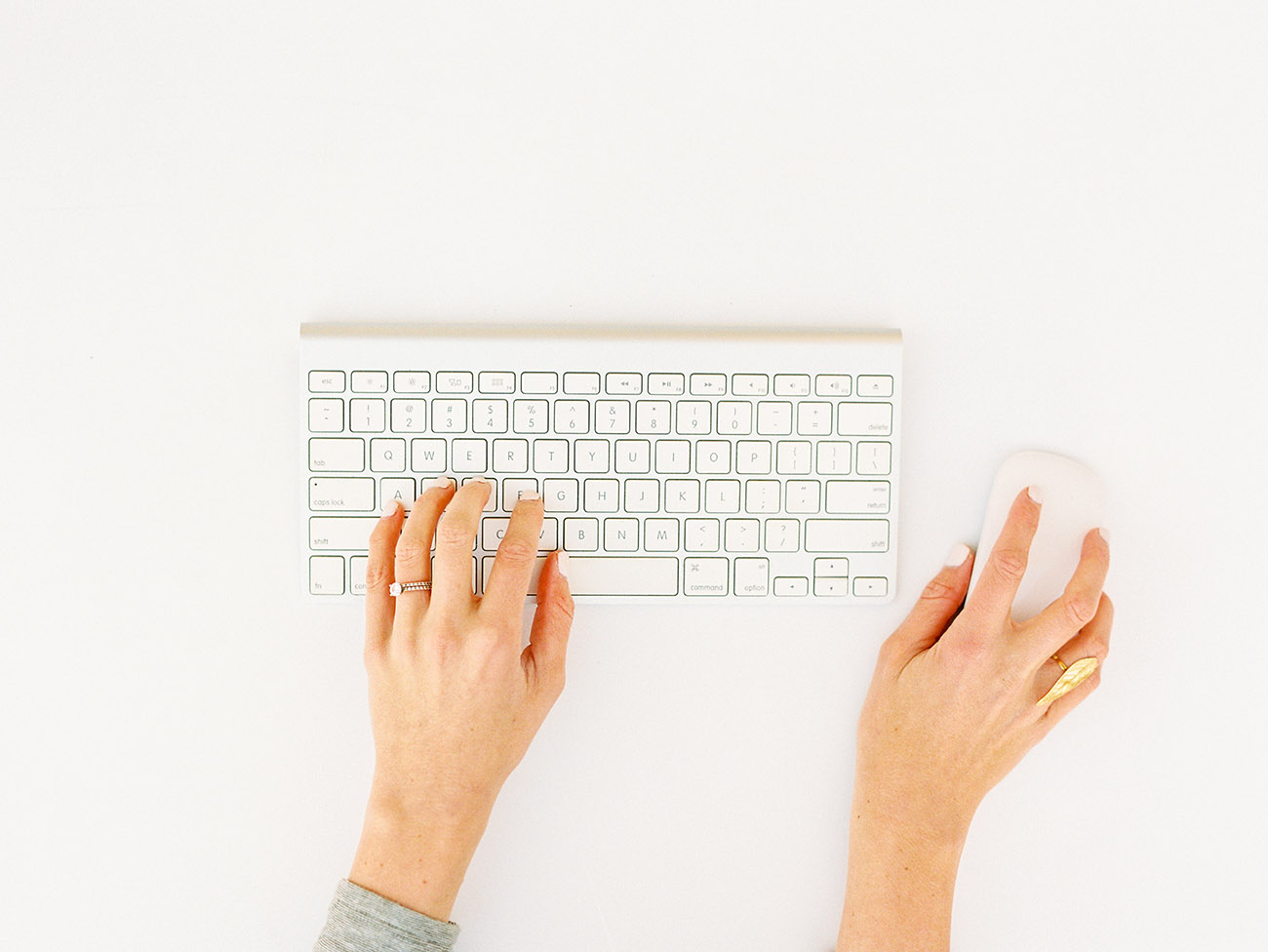 Private Facebook Community
where you don't JUST get a fantastic crew of like-minded entrepreneurs: my team and I hop in weekly to answer your questions as you work through the content, serving as your built-in accountability buddies
Course Curriculum
Start Here
Available in days
days after you enroll
Bonuses
Available in days
days after you enroll
How to know if you're a perfect fit for
the Foundations in Team Building Course:
Whether you're stuck on what in the world goes in that contract (admit it: you're terrified they'll steal all your stuff and run for the door—it's okay! That's a normal fear.), or just staring at your bank account wondering when it's going to blink in green that you're ready to hire, Foundations in Team Building is my way to have an extended coffee date with you to breathe vision, life, and process into your team as a mentor. This 10-lesson, self-paced online training program is jam-packed with tips and tricks… and plenty of things I've never revealed about growing a team until now.
How does Foundations in Team Building work?
As soon as you enroll, the lessons are yours to dive into! Put on a fresh cup of coffee (seriously-- these are the coffee date mentorship conversations I've been having for years!) and hit play-- you've got lifetime access, because team building is NOT a sprint.


Carve out time over 4 weeks to watch your week's lessons and hop in the Facebook Group to ask questions: my team and I will be popping in to help you during those first 4 weeks, so you can get live support as you work through the content.



Fast forward and step into the shoes of a TRUE leader: when it comes to starting up and building a team, you're set with mentorship, interview questions, processes, and culture-building insight to grow a business outside of yourself-- and that's what this whole thing's all about.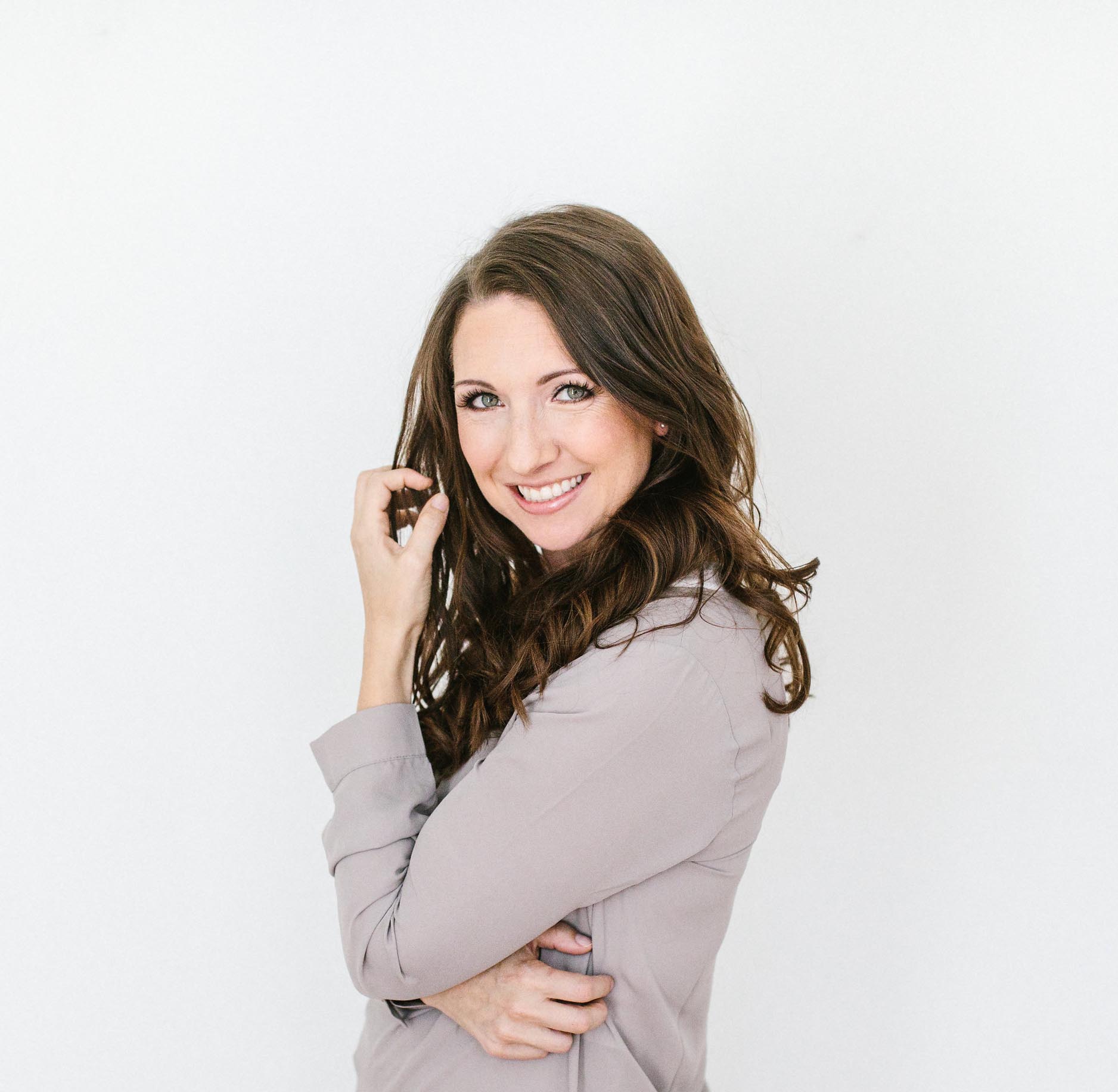 "A few years ago I was running on the hamster wheel with the day to day tasks of editing, emailing, packaging, etc. I was overwhelmed, overworked and not making any progress on the things that I knew would grow my business. I knew I needed help and felt ready to hire an assistant, but didn't know the first thing about seeking applicants, interviewing or qualifying candidates. Not to mention how to train them, pay them and create a great work environment once they were in working with me.
My current Studio Manager has been on my team for a year and a half and has been training to second shoot. I have also recently begun taking on seasonal interns and am now considering hiring an associate photographer to grow the business further. I truly believe that none of this growth would have been possible without the knowledge that is provided through this course. Everything I have learned about how to grow and lead a team and build a healthy and fun culture, I learned from Nancy."
- Cheyenne Schultz, Cheyenne Schultz Photography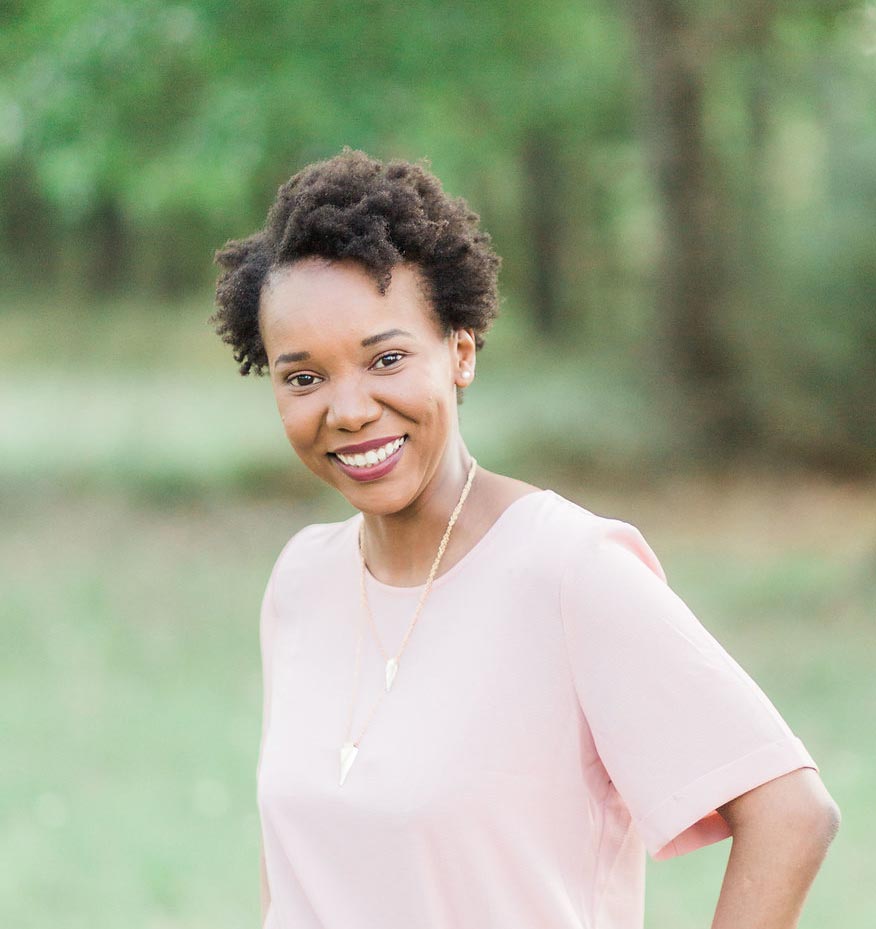 "Although I have some systems in place, I knew that I needed to solidify them in order to run a more efficient business. Nancy's course foundations in Team Building gave me tools and practical information on how to proceed. Now, I know how to reassess my systems by going through the framework steps listed, which will not only keep me focused on the core principles, but how they affect the bigger picture as well as the day to day! This rocks!"
- Kio Nganga, Kio Nganga Photography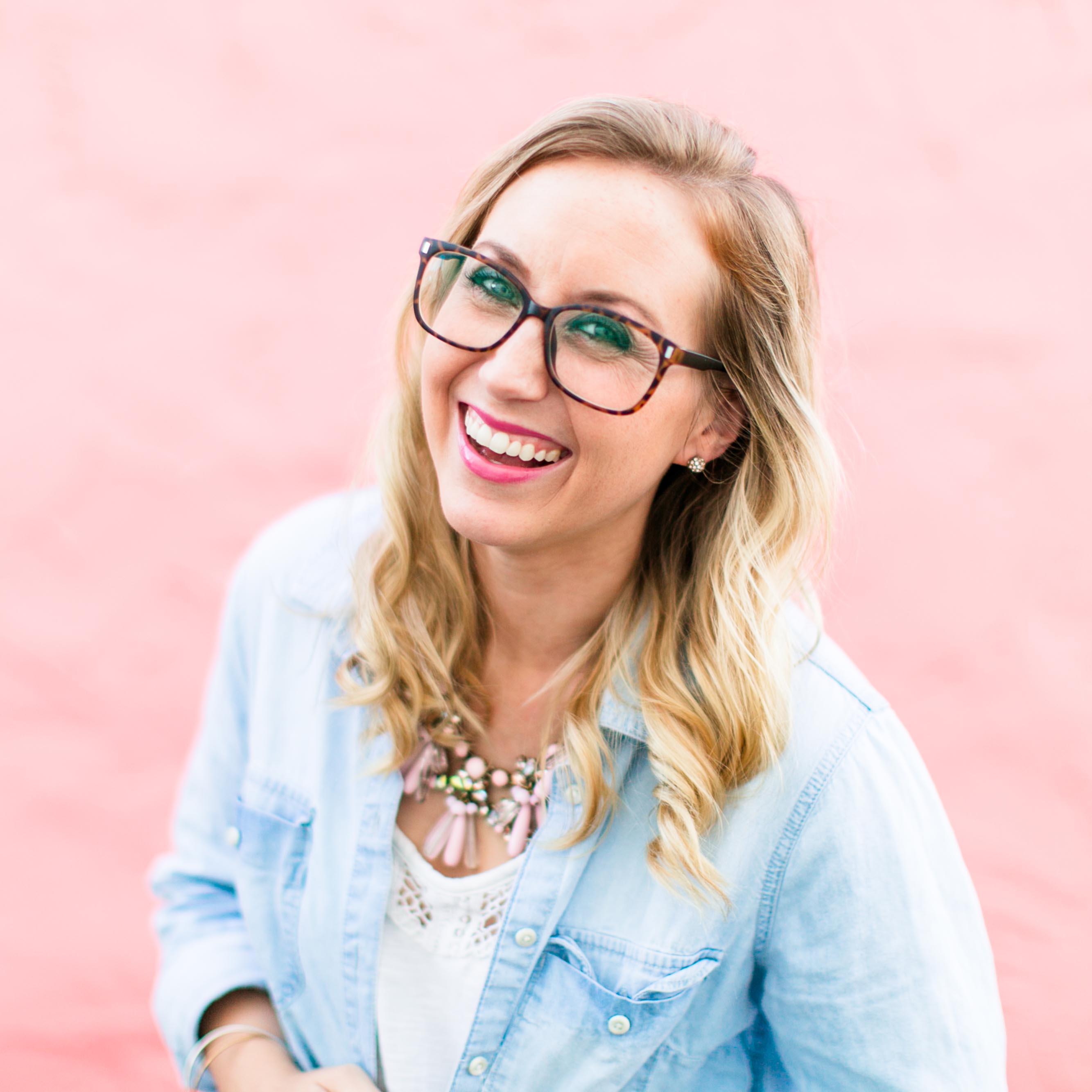 "For years I've been desperate for a team dynamic but thought there was no way I would be able to pull it off, but once I started hiring this summer after learning more about Nancy's team building story and process on a podcast and then experienced these incredibly thorough and easy to understand videos in the course…I felt so empowered to take it to another level and feel more confident moving forward to lead my team better and welcome more on board!"
- Amanda Hedgepeth, Amanda Hedgepeth Photography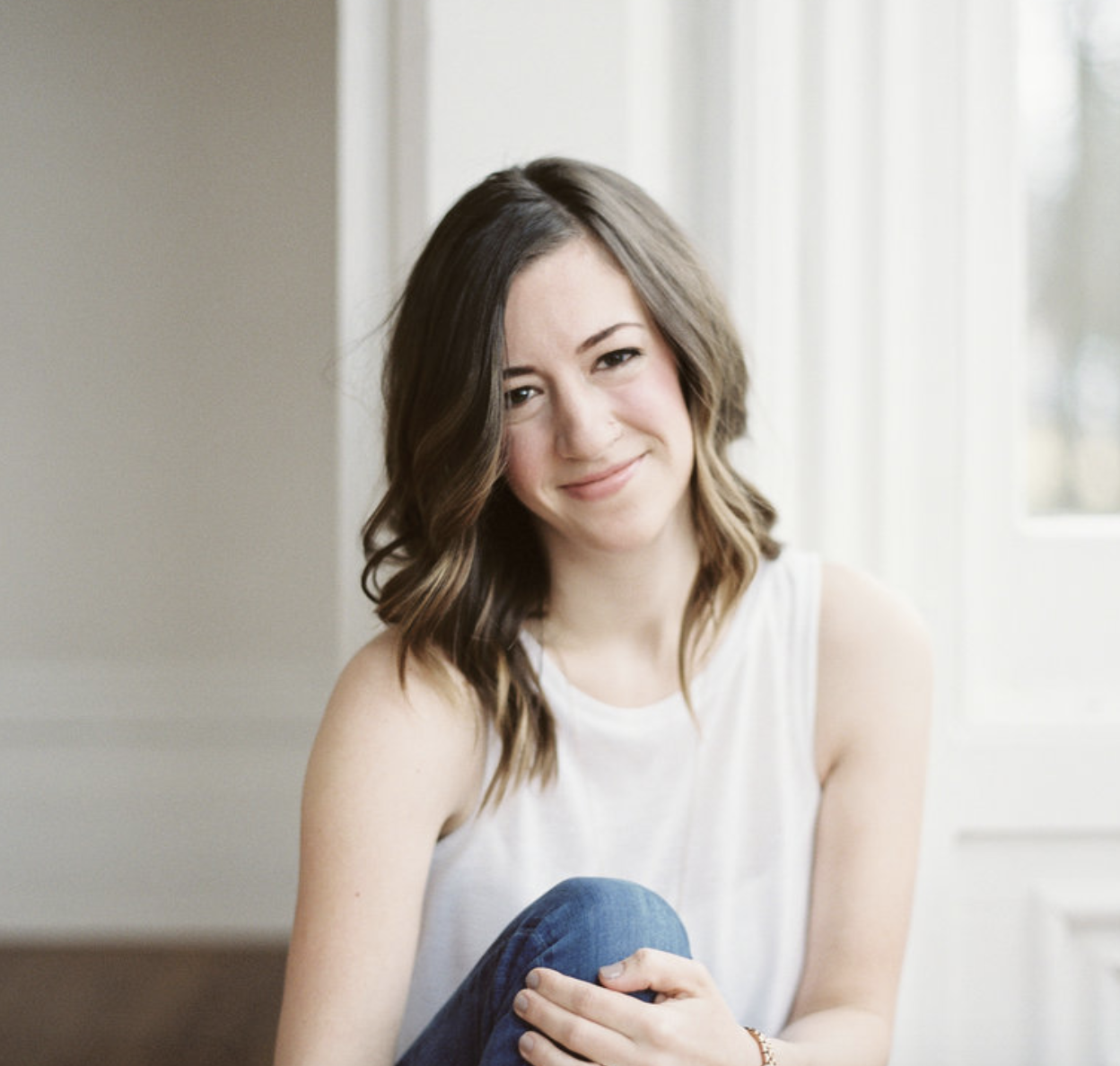 "Nancy's Foundations in Team Building course is completely unmatched. When the time came for me to hire an associate photographer, I was so happy to have this incredible resource to work through at my own page. From interview questions to writing an application to how to serve your team and be an amazing leader, I feel excited and prepared to grow my business. I'm certain that every detail has been thoughtfully planned so that I can confidently hire the right person for the job. Whether you're ready to hire or just hope to in the future, you won't regret having this course in your back pocket."
- Lauren Jolly, Lauren Jolly Photography
Frequently Asked Questions
What if I'm not a photographer?
This is for you, too! In fact, why don't I just let you hear from people like you? One of the first entrepreneurs I asked to go through this program has a business in a completely different niche of the industry (and self-admittedly doesn't even know how to use what she calls her "big girl camera."). Here's what she had to say: "Before listening to Nancy (for what felt like a 5-hour coffee date), if I could be honest, I hated the team leader hat as a business owner: I felt like I constantly messed up and constantly annoyed my team. With Nancy's blueprint in hand, I'm so encouraged to step into Christ-like leadership in my role as CEO—you'd better bet I'll come back to these videos every time I need some big sis encouragement about running a business!" Ashlyn Carter, of Ashlyn Writes
What if I'm not sure I want to grow a team yet?
If you are really on the fence, I think this course will do one very important thing for you: paint a realistic picture of what's to come. This course is obviously meant for someone who wants to grow their business and expand their team, so if you're not sure yet, buying this course now *could* do two important things for you: 1. Help you decide this incredibly important long term decision and 2. Save you lots of time and money down the road when you are ready. In a nutshell, if I could have been in your shoes to get access to all the true pros and cons of an experienced team leader for less than $1000 to help me decide on the future of my business, I would absolutely pay it.
I already have a team... is this for me?
Well, to be honest, this course will cover the basics you may know: non-competes, payroll, hiring 101, the differences between employees and contractors. But, I have things in here that I would have LOVED to get my hands on 3 or 4 years into leading my team, things I wasn't seeing anyone teach, like a hiring process complete with interview question suggestions, how to build team culture, how to run beneficial team meetings, and how to keep your team accountable, how to plan and cast a vision for the long term with your team… which may really help you take things to the next level!
I don't think I have time for this??
Totally get it: I'm guessing you're behind a screen, with client work on one tab, and inbox on another, unwashed hair pulled back in a topknot, and a cold cup of coffee within arms reach—I've been there. I'll be honest: this isn't the longest course in the whole world. I didn't build it that way, because I didn't think it'd serve you where you are. You ALREADY have the work … you need the tools, mindset shift, and equipment handed over so you can actually get that time back, right? If you can commit to watching about 1-hour of video training and spending a couple hours a week on your homework each week for 8 weeks, leave the rest to me: I'm handing over my templates, systems, coffee date secrets, and more, so you don't have to do ANY more of this work-on-the-weekend-every-weekend-ever business. The best news is, the trainings are yours for life.
Nancy, I don't think I can afford this!
Oh, friend, I've totally been there. My husband Will and I've made what felt like scary investments in our family business—there's no doubt making financial decisions for the health of your business should be taken lightly, and OH how I respect you for that. But, here's what I learned: Once we made a plan to grow a team, we needed to start setting aside money well. We needed to think through what needed to be saved for, and that's why in Module 2, I explain exactly how much (yes, down to the numbers) we had in business savings before we started expanding the team. I tell you the laundry list of things to start saving your pennies for … expenses you may haven't thought of will arrive when you grow your team. And here's what I learned once we starting using the money we'd set aside to grow NRP: Every single time we invested that, the business grew more. Spending money on growing a team actually made the business grow bigger. Could you figure all this on your own? Probably! I spent ten years building a brand and reading up on leadership and team building books to figure out a system and method .. it's possible! But, my goal is to shave those years off of your team-building, so you can short-cut it and get an A-to-Z system in place now. And don't you worry: I hate buyer's remorse (looking at you, Target Dollar Section.), my 100%, 30-day happiness policy is yours for the taking: if you're not happy, I'm not happy.
How long do I get access?
Does lifetime access sound like a good deal to you? 🙂 Once enrolled, all 10 trainings are waiting for you. Curl up with a coffee mug and a fresh notebook, and watch at your own pace (or speed up if you're one of those who listens to podcasts on 1.5 speed!). You can work through the class in the system I planned for you, or pace yourself out! I know my students have different schedules with their families and businesses, so I want to make sure YOU get to feel like the boss when it comes to watching whenever you want.
Can I sign up anytime?
To serve my students as best I can, enrollment is only open for a limited time.
Do you offer refunds?
I have a pretty tight return policy—but it's only because I want to make sure I'm attracting dedicated, serious entrepreneurs. This program truly has the power to change your corner of the world forever—if I hadn't seen lives impacted by it, I wouldn't make such a statement … but I have, and I truly believe you can do the same. Your investment includes lifetime access, and I'm confident that if you do the work and attend all the trainings, you'll foster a successful team as a leader. But, I certainly understand the fear in buying something you can't fully experience before purchase. As such, by purchasing, you're agreeing to my 30-day guarantee: if you complete the entire course and do all the work within 30 days and aren't satisfied, just show me your work — I'm happy to buy the course back from you.
I have more questions, how can I get in touch?
I would love to chat with you, and make sure this is the right fit! Email me at
[email protected]
with questions.